Announcing Collegiate ConnEX
We've teamed up with Newbridge Marketing Group, a college marketing and brand experience agency, to launch Collegiate ConnEX, a virtual recruiting experience that connects companies directly with diverse, college and early talent leaders.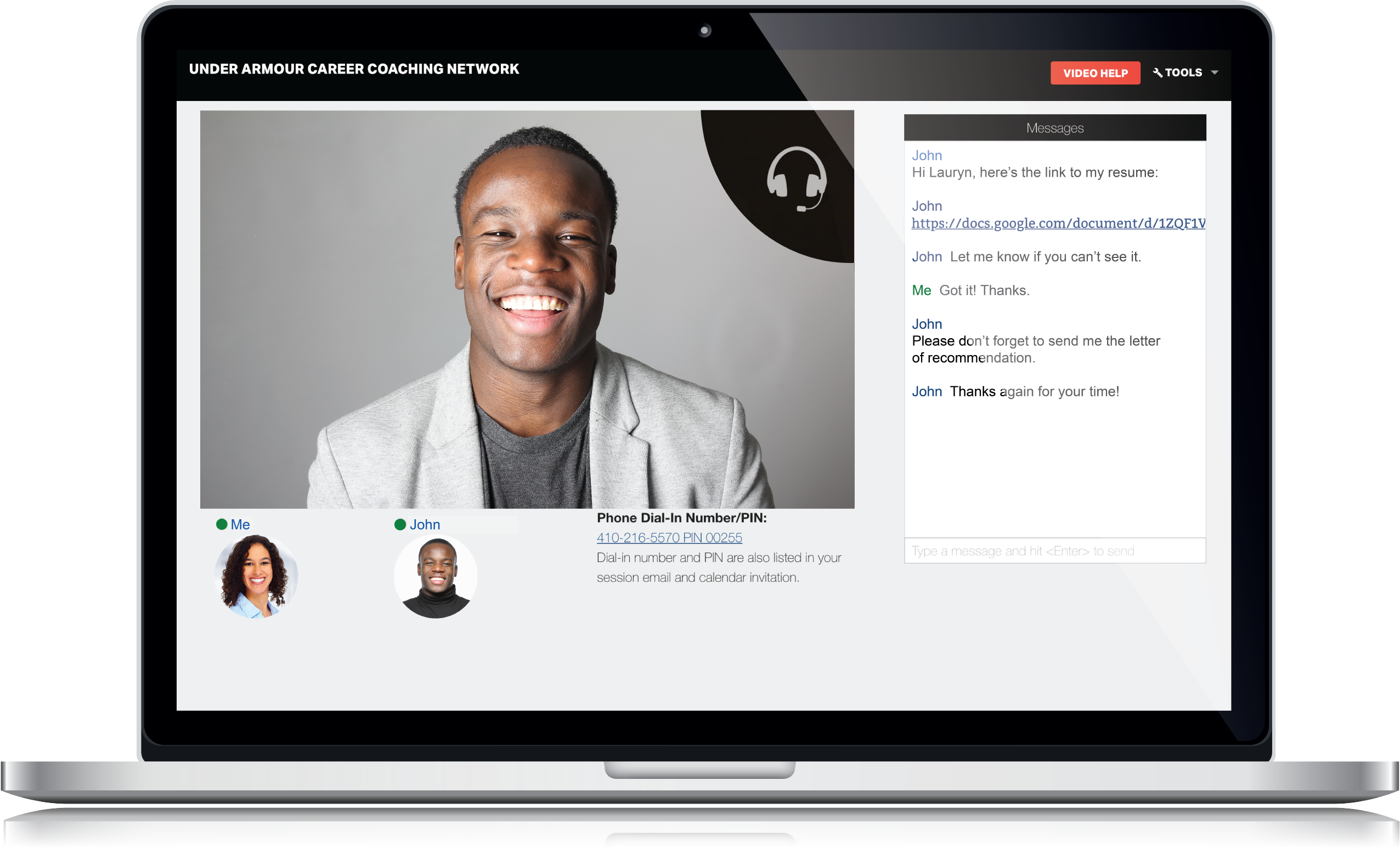 With Collegiate ConnEX, Turazo and NMG work with company partners to create their own branded and personalized virtual campus recruitment experience. Via the event, companies gain direct access to college student candidates within their target demographics—gauging interest through company-led webinars and connecting live with their top prospects for 1-on-1 conversations through the Turazo platform.
"There has been a dramatic shift in the way that companies recruit on campus this fall," said Turazo Co-founder, Meghan O'Leary. "At Turazo, we have been focused on building the virtual recruiting solutions of the future for over five years. Collegiate ConnEX uses this technology to provide companies with a better way to engage and effectively attract top talent."
Collegiate ConnEX combines Turazo's virtual recruiting platform technology with NMG's database of over 240,000 campus club leaders, to connect companies directly with the most diverse and qualified college students and young professionals. Among NMG's campus club reach are over 35,000 diversity-based clubs and organizations in nearly every academic discipline.
Collegiate ConnEX also uniquely empowers companies to better share their company culture and diversify their recruiting strategies. A recent survey by NMG showed that 82% of college students felt that a company's D&I efforts were very or extremely important when considering their interest in that company, demonstrating this generation's passion for equity and inclusion.
"For recruiters adapting to a virtual campus recruiting model, this will be welcome news," said NMG Co-founder, Steve Schubert. "Our partnership with Turazo brings talented, diverse campus leaders into more meaningful engagements with recruiters. Campus clubs are ideal sources for future corporate leaders, and we greatly simplify and enhance the process of connecting with them."
Companies interested in learning more about Collegiate ConnEX or hosting their own event for their brand this fall can contact the Turazo and NMG teams here.
About Turazo
Founded in 2015, Turazo is a San Francisco-based startup that powers the leading human-centered virtual recruiting platform connecting companies and candidates for live, 1-on-1 conversations. The Turazo approach helps employers implement a relationship-based recruiting strategy for effectively sharing their company culture and values, and to diversify their hiring through a candidate-empowered process. With Turazo, top Fortune 1000 companies are successfully scaling their recruiting efforts, reaching more diverse candidates, and achieving hiring goals faster.
About Newbridge Marketing Group
A 15-year-old college marketing and brand experience agency, Newbridge Marketing Group (NMG) helps brands better engage with millions of college students through targeted digital marketing, on-campus experiences, efficient recruiting strategies, and custom research. Beyond the college audience, NMG connects brands to a wide variety of consumer segments through pop-up retail, food and beverage truck tours, special event creation, and more. NMG's campus recruiting services leverage relationships and insights from over 850 marketing programs they've run with college students, from student ambassador programs to digital engagements to live and virtual event execution.